Recently, Vivanta by Taj collaborated with Diageo and launched six new signature cocktails, effectively titled Fuse 2.0 at Wink, Vivanta by Taj – President. The six new cocktails were created by ace mixologist Tim Etherington-Judge, Diageo Reserve Brand Ambassador. The entire collection of six cocktails, Fuse 2.0 would be exclusively served at various Vivanta by Taj properties across the country and is expected to be priced around Rs. 600+ taxes.
Fusing the best of both worlds with the vibrancy of Vivanta by Taj and the finest collection of Diageo Reserve, Fuse 2.0 cocktails are made using Ketel One vodka. The Ketel One vodka is known for its exquisitely balanced flavour, silky mouth-feel, subtle fragrance and lively tingle to finish. Tim Etherington-Judge had created the cocktails keeping in mind the spirit, culture and soul of the different cities that Vivanta by Taj has presence in. In fact, Tim Etherington-Judge stated that he had paid tribute to various cities with these cocktails. The six cocktails are 'Fresh Apple Pie' for Mumbai, 'Berry Ristretto' for Bangalore, 'Water Falling' for Hyderabad, 'Rasam Mary' for Chennai, 'Chamomile Mar-tea-ni' for New Delhi and 'Mai Cai' for Pune.
Being the coffee lover/addict that I am, my favorite cocktail out of the three was the Bangalore Berry-Risteretto. The cocktail was a wonderful blend of rich and bold coffee, Ketel One Vodka and fruity black currents. In the words of Le Bf, the cocktail was made to confuse you. Not only does it give you that warm fuzzy feeling from the vodka, but also the keep awake kick from the coffee. The Hyderabad Waterfalling was another cocktail that I liked too.
The guys at Vivanta by Taj were also kind enough to share the recipe with us and I had to share it with you guys. So here it is: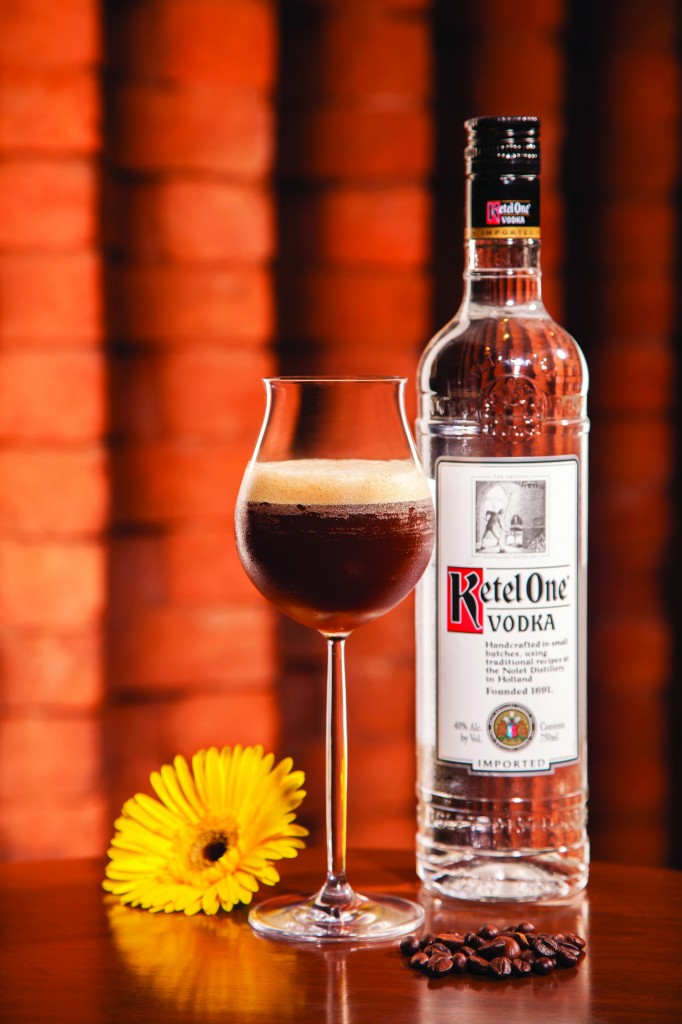 Bangalore Berry-Risterreto Fuse2.0 cocktail
Bangalore Berry-Risterreto
Tim's Inspiration and Description:
A little spring time fruit gives the quintessential
late night pick me up, the espresso martini, a new
lease of life with Ketel One vodka and the black
currant liqueur crème de cassis joining forces with
a shot of fresh espresso.
Ingredients:
45ml Ketel One
15ml Monin Cassis
1 Shot of fresh espresso
Method:
Shake all ingredients VERY hard for 10 seconds
with cubed ice and strain into a chilled glass.
Glassware:
Cocktail
Garnish:
3 Coffee beans floating on top
Unfortunately
, I couldn't take any pictures of the event as it was too dark and I have an age-old antique camera. :( So had to make do with some pictures from the news release.